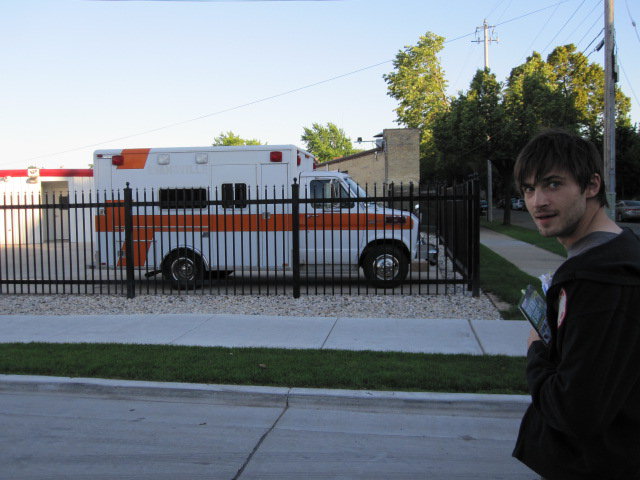 The Ambulance
So, ong story short, I picked up this ambulance to replace the truck I was previously planning on converting to run on WVO, which died prematurely. I'll be adding more information shortly, but to start off, here's the first set of wiring diagrams and equipment documentation. It actually seems to have all the factory information, which is astonishing, and a big reason I picked it up (others: local, inspection available, and aluminum body). I also got a sweet bumper jack from the same dude thrown in for free.
Horton Ambulance Wiring Specifications
Horton Ambulance Vortec Specifications

Horton Ambulance Wiring Diagram (36 MEGAPIXELS)! [9.6 MB]

Also, my e-mail address is my website with the first decimal changed to an @; I don't check it too often, though.